• San Diego landscape
• design and installation
• Grading and drainage
• Retaining walls
• Concrete and masonry
• Pavers
• Automatic irrigation
• design and installation
• Water budgeting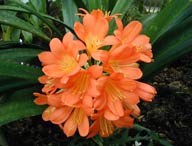 • Low voltage lighting
• Garden structures
• Water features
• Patios and decks
• Tree trimming services
• Erosion control
• Professional landscape
• maintenance division
California Earthcare Services
Established for over 23 years, California Earthcare offers a full range of San Diego landscaping servicess.
We serve San Diego homeowners, home owner's associations, property management companies, housing developers, general contractors, commercial buldings, government and municipal facilities.
Our Landscaping Services
• Design development (design-build) thematic settings: oriental, Mediterranean and formal gardens. No garden is too small to be beautiful.
• Grading and elevation check
• Drainage (storm drainage, french drain, concrete brow-ditch)
• Masonry - pre-formed concrete walls, block walls, retaining walls, "keystone" walls, stone veneer, BBQ's, fire pits, seat walls and columns
• Hardscape - poured-in-place concrete, concrete interlocking pavers, flagstone, slate and brick work, natural boulder placement
• Garden structures - patio covers, gazebos, trellises, garden arbors
• Irrigation - automatic sprinkler and drip systems
• Water conservation controllers. Save water and money with computerized satellite-linked watering systems that determine the correct watering amounts for your zip code
• Planting of specimen trees and container trees, shrubs, perennials, annuals and groundcovers
• Hydroseeding - application of natural mulches to conserve water, reduce weeds and erosion
• Lighting - low voltage lights for trees, paths and garden structures. Enchance your garden with lighting that draws people outside to enjoy the landscaping
• Maintenance services - keep your landscape looking not just good, but great
• Xeriscape - conserve water, resources and your watering budget

References are available upon request. Please call us at (619) 236-0492 or email us for references. Se habla español.
Insurance
One million dollars general liability and property damage. Certificates of insurance are available upon request.